What are the Top Queries About Laser Tattoo Removal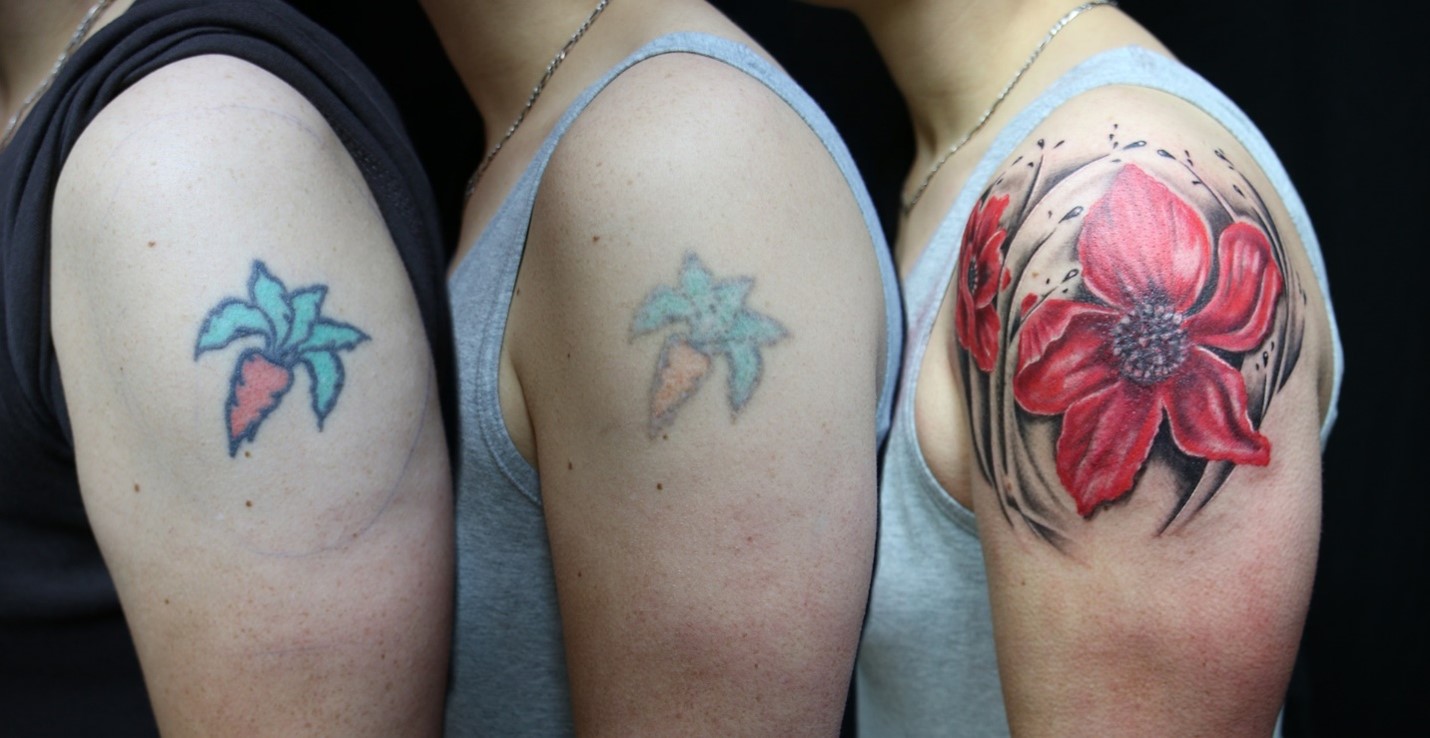 When the tattoo goes wrong, many of us think that it is the end of the world. But we forget that there are numerous ways by which we can get rid of that permanent ink. It is understandable that you are going to have a lot of questions about tattoo removal techniques. But most of us are aware of the laser tattoo removal technique and the majority of us prefer to go with it. There are hundreds of cosmetics clinics that are offering laser tattoo removal treatments, but also you hesitate as to which is the best place for you which will give you positive results and would also not create a hole in your pocket.
That is why, to help you out here before you make any decisions, here is a guide for you of the top queries that generally all of us have about laser tattoo removal treatments. Just follow through.
How does laser tattoo removal work?
Firstly, you have to get this straight, laser tattoo removal is going to hurt. As you already know that the tattoo is created by penetrating the ink into your skin which is supposed to be permanent. The ink is injected deep enough so that it does not disappear in the course of time. When you go for a laser tattoo removal treatment, a beam of light penetrates your skin and is absorbed by the tattoo ink. When the ink takes in the energy from the light, it heats up and then starts to break down into micro fragments and that is how it starts to work.
How many sessions is it going to take for the laser tattoo removal process?
There is no specific answer to this as the number of sessions completely depends on the size of your tattoo, the colors used in the tattoo, and the type of your skin. But you have to make up your mind that the process is not going to be done in one sitting. Rather you have to be prepared for a longer course of treatment.
How much does it cost for the laser tattoo removal treatment?
Well, be prepared for some real big expenses here. Usually, a single session of the laser treatment would cost you around $150-$600, and it is going to take a lot of sessions to finally get rid of that tattoo completely.
Is it possible to get a tattoo again where the laser treatment was done?
Of course, that is possible. If you have removed a tattoo with laser treatment, it is possible to get a tattoo again in the same area. It is quite obvious that you would again want to get a tattoo and this time you want to get it right. It is also possible to remove a certain portion of the tattoo with a laser and get it right on the same area that goes along with the remaining tattoo. It is important that you consult with your physician and the tattoo artist about the safest options possible for your skin.
Are there any pre-session preps needed?
There are no such pre-session preparations needed for the laser tattoo removal process. All you need is to consult the dermatologist or the physician and they will evaluate everything for you. Usually, a numbing agent is applied to the tattoo area and then that part will be cleaned properly before starting the laser treatment.
Are there any other procedures less painful than laser tattoo removal?
Yes, there are many other options that are 'laser-free' and less painful. You must be having a thought that whether these non-laser procedures are safe or not, but if you consider a certified clinic for it, you are going to get positive results with it. There are all-natural creams that are available today through which you can get your tattoo removed and these creams are also claimed to be safe and cruelty-free which means no side effects of any sort. It is just that you have options other than the laser treatment. All you need to do is look for a safe place.
Therefore, if you think that your tattoo has majorly gone wrong, then just relax as you have various options available in the market, and all the queries that you have about laser tattoo removal are right here with all the answers.