The Four Basic Types of Facials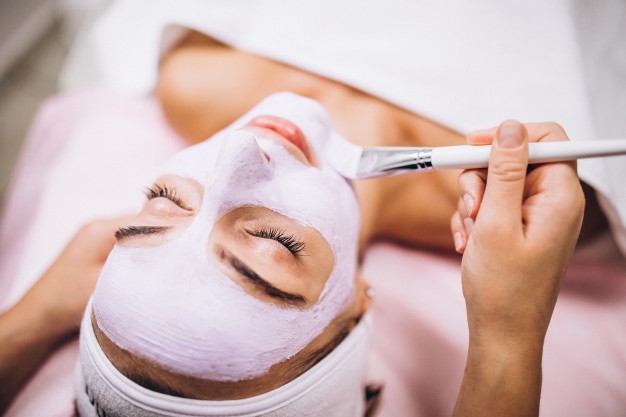 With innumerable advertisements about several different types of facials, it can be hard to figure out what kind of facial is best for you. Before you begin looking for facials near me, let's get acquainted with four basic types of facials.
Basic Facials
That's right; the most basic of the basic is a basic facial!
Such a facial will include cleansing, examination, exfoliation, facial massage, and a facial mask.
A basic facial entails the use of many products. It is the esthetician's responsibility to impart knowledge about all of these products, their purpose, and their interaction with different types of skin. It is advisable to inform the esthetician about your medical condition, products you are already using, and other preferences.
There are limited add-ons in a basic facial, but you can ask the esthetician about add-ons that would suit your skin or about variations on the basic formula.
Acne-Treating Facials
Most acne-treating facials follow the same framework as that of basic facials, but they often use stronger chemicals, such as salicylic or glycolic acids.
Skin types other than oily and uneven skin should stay away from such harsh chemicals. Furthermore, for people living with severe acne, facials do not prove to be as useful. That's when Intense Pulsed Light (IPL) therapy comes into the picture.
IPL skin laser offers next-generation results for the common skin concerns of the young generation of adults and teens. In this therapy, powerful yellow, green, and red light is directed over the affected skin. While the yellow and green lights destroy the acne-causing bacteria living on and in your skin, the red light works minimizing sebum production from the skin's sebaceous glands; this, in turn, reduces acne.
Everyone's skin is unique and everyone responds differently to the therapy, however, most IPL clients notice dramatic results after six sessions. These benefits include the regeneration of skin cells, which result in an even texture and smoothness in your skin.
It is an important practice to wear a very high—SPF sunscreen for at least two weeks after each treatment.
To reap the benefits of this revolutionary beauty therapy, simply search facials near me.
Anti-aging Facials
You can spot anti-aging facials when they use words such as rejuvenating or lifting in their advertisements. Commonly, anti-aging facials use exfoliants, such as lactic or glycolic acid, and, frequently, collagen-building treatments. A thrilling and irresistible advancement in the field of anti-aging facials is laser facial. One such being the 1064 nm laser facial treatment.
Laser facials are an up-and-coming trend in the skincare community and are popular because of their effective results seen in various skin types.
In the 1064 nm laser, the laser targets the underlying skin tissue beneath the top layer of the skin and encourages the natural production of collagen. An important point to remember is that the 1064 nm laser is a non-ablative laser, which means that the laser does not remove the top layer of your skin. The technology allows your skin to glow—from the inside out!
Anyone looking for facials near me, and wanting to achieve younger-looking, smooth skin can opt for laser skin resurfacing with the 1064 nm laser facial treatment.
Facials for Men
Facials for men, essentially, follow the same basic pattern as those for women. However, facials for men often include chemicals formulated to handle shaving problems. The products used in facials for men are also different from those used in the female ones. The scents also tend towards the more traditionally masculine aromas.
A commonly used facial for men is one that combats the skin effects of pollution. It is assumed that these conditions (polluted areas in the outdoors) are more common and frequent for men than women, which is why this is a more male-focused service.