Qualities to Look for When Searching for the Best Tattoo Artist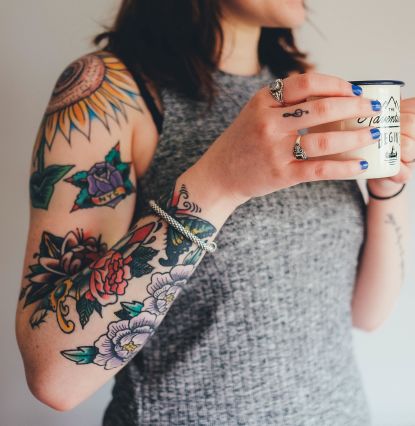 Getting a tattoo done is a big decision. It will remain on your skin for the remainder of your life unless you want to go for laser tattoo removal. Also, there are health issues. If you don't get it done by the right tattoo artist, you may contract an infection.
Many people just decide on a whim that they want to get a tattoo done and approach the first tattoo artist that they come across. This way they may repent their decision.
Here are the qualities you should look for while searching for the best tattoo artist in Miami.
Experience
A tattoo must always be done by a person of experience. Find out how long the tattoo artist has been practicing his or her profession. Also, the tattoo artist should show you samples of previous work. A good tattoo artist would feel pride in his or her work. Never choose a tattoo artist who can't show you a portfolio.
Stock tattoo designs on the walls aren't enough to reveal their craftsmanship. The tattoo artist must give you a photograph collection of tattoos done on human skin for you to judge.
Look closely at their work. The lines should be smooth and not jumpy, jagged, or shaky. The colors should be bold and the artistry should be evident. Check out the perfection of the designs. You need to be thorough to make sure that you get a tattoo that you would be happy with.
Good Reputation
The tattoo artist must have a good reputation. You should check out the reviews of the tattoo artist online. They will help you assess if the tattoo artist is good or not. 
You can also ask your friends and family about a certain tattoo artist. If the tattoo artist has a good reputation, someone or the other will know about him or her.
Another thing that you can do is if you see someone in the streets with a great tattoo, you can ask that person from where he or she had got their tattoo done and how the experience was like.
Neatness
The tattoo artist must look neat and presentable. He or she needs to be organized and careful about their tattoo equipment and cleanliness around the place. They should take care of hygiene and keep the place sanitized.
Whatever the tattoo artist uses should not be put back with the other stuff. This includes ink, water, and ointment.
A new set of needles must be used for every new client. Used needles and other contaminated articles must be disposed of in a Sharps container.
The tattoo artist must wear standard medicinal latex gloves on his hands. Also, the tattoo artist must possess an autoclave to clean non-disposable equipment.
Professionalism
The best tattoo artists in Miami are professional and courteous. They explain the procedure beforehand and answer all questions. If you wander around a tattoo shop for a while and nobody even asks if they can help you, then you should walk away.
When asked, the tattoo artist must tell you about the ingredients in the ink that will be used for your tattoo. This is important to avoid infections and allergies. If the tattoo artist tries to evade answering your questions, it is not a good sign.
Getting a tattoo done will take some time. Talk to your tattoo artist to see if you feel comfortable. Ideally, you should bond well with your tattoo artist.
The process doesn't end once the tattoo is done. A dependable tattoo artist will use proper first aid to clean and bandage your tattoo. They will provide you with aftercare instructions and tell you about the healing routine.
Also, your tattoo artist should not be under the effects of drugs while at work.
Must have a License
An authorized tattoo artist will be able to display a permit or a license. This means the tattoo artist can provide safe tattoo sessions.
Tattoo artists generally learn their craft through years of apprenticeships. Your tattoo artist must tell you from whom he or she has learned to tattoo.
Long story short, the best tattoo artist in Miami will be able to give you the confidence that you have come to the right place.